OUR UNIVERSITY WILL PRODUCE HEMP PLANTS ACCORDING TO THE NEEDS OF THE SECTORS AT THE FACULTY OF AGRICULTURE TISSUE CULTURE LABORATORY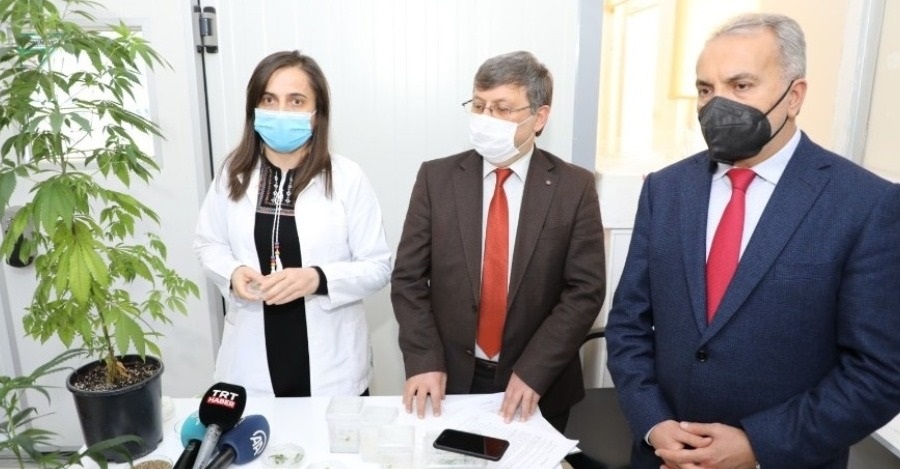 Yozgat Bozok University which is specialized in "industrial hemp", will produce hemp plants within the Faculty of Agriculture Tissue Culture Laboratory as required by the industry.

Making statements about the work done in the Tissue Culture Laboratory, our Rector Prof. Dr. Ahmet Karadağ stated that the studies on hemp plant, which is the university's field of specialization, continue without any pause.

Stating that it is important to bring all biomass of hemp into the economy, especially in the agricultural area, and studies for tissue culture have gained a very important place, Karadağ said, "In order to ensure the improvement and sustainability of hemp in every aspect, it was necessary to carry out detailed and diversified work within the Faculty of Agriculture. All technical and scientific researches are carried out in our university to bring hemp to the economy."

Our Rector Prof. Dr. Ahmet Karadağ stated that the studies and projects will make an important contribution to the industrial sector settled in Yozgat in a shorter time and the city to become a center of attraction in the hemp sector.

Institute of Hemp Research Coordinator and Vice Rector Prof. Dr. Güngör Yılmaz stated that it is not possible to know whether the product that comes out of hemp produced from seeds is male or female hemp.

Prof. Dr. Yılmaz stated that in the tissue culture laboratory, thousands of seedlings can be grown from the leaf or any part of the stem without using the desired hemp type seed, and said: "The most efficient species needed for medical or used in perfumery or textile field will be determined and the production of that species will be ensured. It will make a significant contribution to the production of hemp that sectors need, and the plant will be used more efficiently."

Yozgat Bozok University, which is specialized in industrial hemp plants, will be able to produce hemp plants at the Faculty of Agriculture Tissue Culture Laboratory according to the needs of the sectors. With this project carried out by the Faculty of Agriculture member Dr. Cennet Yaman, it is aimed to reproduce hemp with tissue culture.

16.4.2021 14:08 || 97 once read.
---