GOVERNOR ZİYA POLAT VISITS BOZOK TEKNOPARK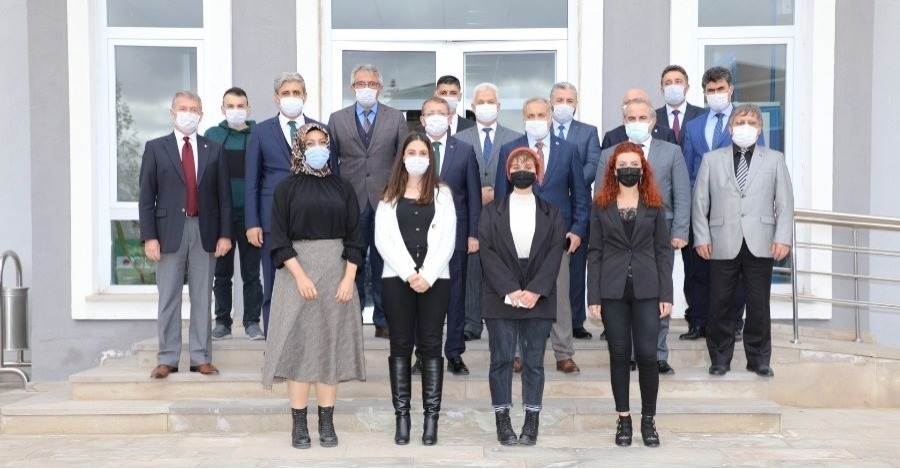 Yozgat Governor Ziya Polat has visited Bozok Teknopark which operates with 13 R&D, 2 incubation and 1 assisting companies within the university campus. Yozgat Mayor Celal Köse, Our Rector Prof. Dr. Ahmet Karadağ, Vice Rectors Prof. Dr. Şenol Akın, Prof. Dr. Güngör Yılmaz and Secretary General Prof. Dr. Uğur Kölemen accompanied to the Governor Polat in his visit.

Our Vice Rector and General Director of Teknopark Inc. Prof. Dr. Şenol Akın gave information to Governor Polat about the operations of Teknopark. Governor Polat visited all the companies one by one and gained information about the studies from company authorities. In addition, Governor Polat examined the KOSGEB-supported "Smart Packaging Collection Container" on site, designed and produced by the company within the Bozok Teknopark, for the collection of packaging wastes from homes and their recycling to the economy.

13.11.2020 10:33 || 240 once read.
---