FOUR SCIENTISTS FROM OUR UNIVERSITY ON THE LIST OF THE WORLD'S MOST INFLUENTIAL SCIENTISTS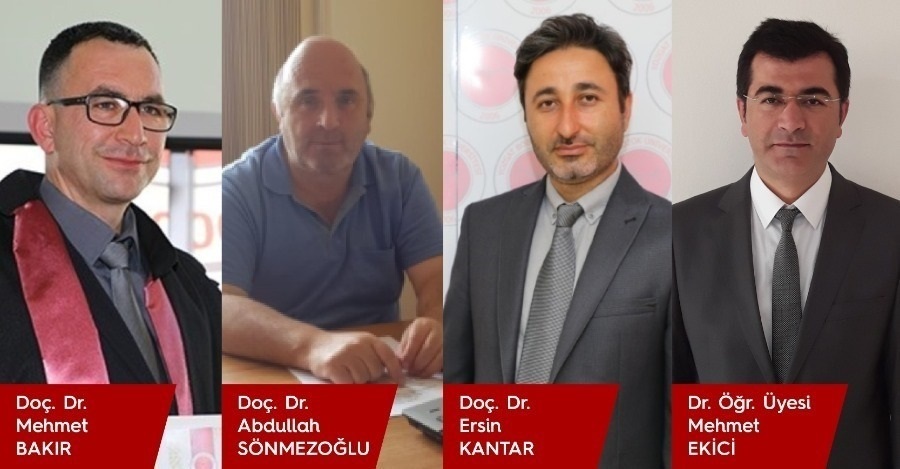 4 scientists from Yozgat Bozok University took place on the list of "The world's most influential scientists".

The world's most influential scientists were determined by a team of scientists from the United States and the Netherlands, using the composite index scientific impact index, which consists of variables such as the number of scientific articles, number of citations, author rank, number of authors, and self-citation rate. The study was conducted with the participation of 7 million researchers who published at least 5 articles between 1996 and 2019.

Assoc. Prof. Dr. Ersin Kantar from Our University Sorgun Vocational School Opticianry program Asst. Prof. Dr. Mehmet Ekici and Assoc. Prof. Dr. Abdullah Sönmezoğlu from the Faculty of Science and Literature, Assoc. Prof. Dr. Mehmet Bakır from the Faculty of Engineering Computer Engineering program took place among 161 thousand 442 scientists published in the scientific journal Plos Biology.

Congratulating the academic members of our university on their success, our Rector Prof. Dr. Ahmet Karadağ stated that as in all areas, Yozgat Bozok University has made a name in Turkey and the world with its  scientific studies and he said: " I would like to congratulate our academic members for their contributions to carry our university to an important place with their scientific studies, and I wish them continuing success."

20.11.2020 16:45 || 255 once read.
---