16TH YOZGAT IT EVENTS BEGIN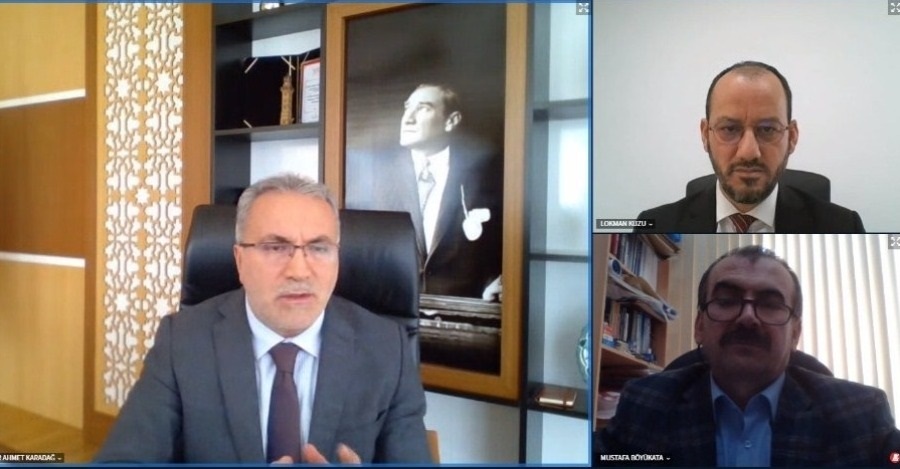 Yozgat IT Events, which have become traditional by our university and organized for the 16th time this year, will take place on 13-16 April. IT events, which attract great attention every year and where productive events are held, will be held online this year due to the Covid 19 outbreak.

Making the opening speech of the program, Faculty of Arts and Sciences Faculty of Physics Department and Event Coordinator Prof. Dr. Mustafa Böyükata drew attention to the fact that they started their informatics activities, which has been organized every year, in 2002 with an amateur spirit and this event is the longest-running event of our university.

Expressing that they care about the event both as an activity affecting the city and as a platform for information transfer to the city, Prof. Dr. Böyükata stated that Yozgat IT Events made significant contributions to the brand value of our university.

In his speech, Our Rector Prof. Dr. Ahmet Karadağ pointed out that technology is constantly changing at a fast pace and drew attention to the fact that the basis of the power and strength of countries on a global scale is technological power.

Our Rector Prof. Dr. Karadağ: "How could we, as a country, follow the technological developments in the industry with the industrial revolution? Where are we in informatics, technology? How can we catch Industry 4.0 of the 21st century? I wish through this efficient and traditional event we will find answers to these questions and I would like to thank those who made contributions to the event especially Prof. Dr. Mustafa Böyükata.

After the opening speech of the program, Turkey Space Agency (OSA) Board Member Prof. Dr. Lokman Kuzu informed the participants about "Technology and Changes It Brought to Our Life".

Issues such as "The Importance of Clustering in Digital Transformation", "Industry 4.0 in Engineering Context and Its Integration to Education", "Use of Healthy Technology: Being Connected or Being Dependent?", "Consumer Information System in Covid-19 Environment and Afterwards ", "Operation Olive Branch in the Context of Digital Diplomacy", "The Birth of Digital Currency and What is Projected in the Future?" will be discussed in the events broadcast live on YOBÜ TV until April 16, Friday.

16.4.2021 14:12 || 97 once read.
---