OUR RECTOR PROF. DR. AHMET KARADAĞ ATTENDS COORDINATORSHIP OF VOCATIONAL SCHOOLS (MEYOK) MEETING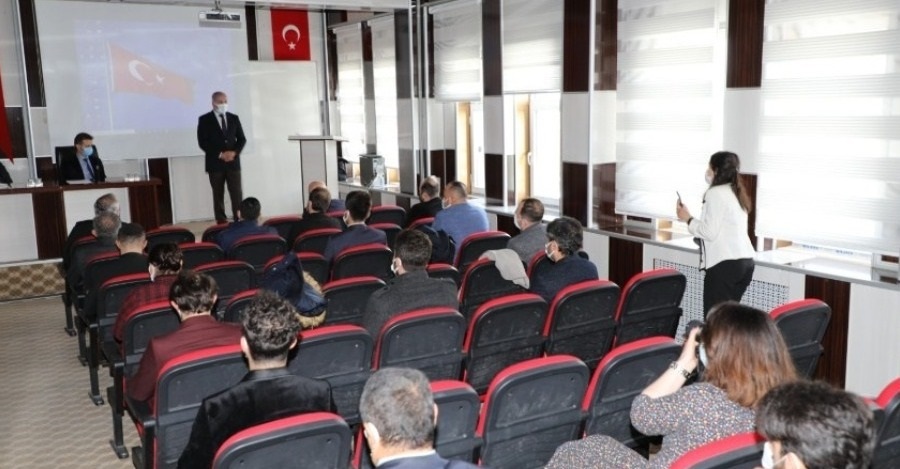 Our Rector Prof. Dr. Ahmet Karadağ attended the meeting organized by our University Coordinatorship of Vocational Schools (MEYOK). At the MEYOK meeting hosted by Yozgat Vocational School, Vice Rectors Prof. Dr. Şenol Akın, Prof. Dr. Yücel Güney, Secretary General Prof. Dr. Uğur Kölemen and Vocational School Directors were present.

Our Rector Prof. Dr. Ahmet Karadağ stated that vocational schools are of great importance in terms of raising qualified employees demanded by private sectors and industry and he added that they find vocational schools significant in order to raise highly equipped employees having a sense of awareness, responsibility, productivity, technical knowledge and skills.

Stating that there are strong vocational schools within Yozgat Bozok University, which are highly preferred in terms of health, justice, social and technical sciences, our Rector Prof. Dr. Ahmet Karadağ pointed out that they are trying to make the existing potential of vocational schools more efficient and visible through these meetings, which will be regularly organized by the Coordinatorship of Vocational Schools of our University.

Emphasizing that MEYOK meetings should not be perceived as a routine, our Rector Prof. Dr. Karadağ said: "The e-bulletin issued specifically for the Vocational Schools set an example in terms of announcing the content and details of the activities of our Vocational Schools and raising awareness. It is very important in terms of making visible all kinds of activities done individually within your expertise. This visibility and awareness adds strength to our vision of becoming a brand university more quickly.

Hoping that the meeting to be held will be productive for our university, our Rector Prof. Dr. Ahmet Karadağ said: "Please share your suggestions, requests, demands and solutions with us. Together, let's move our potential and values ​​to a more visible and usable position. Let's write the success story of Yozgat Bozok University, especially for Vocational Schools, together with your efforts and determination.''

After the meeting, our Rector Prof. Dr. Ahmet Karadağ made examinations in the departments and workshops within Yozgat Vocational School.

31.3.2021 14:06 || 24 once read.
---