OUR DEAN PROF. DR. KÜRŞAT ZORLU IS GIVEN A MEDAL OF HONOR IN KAZAKHSTAN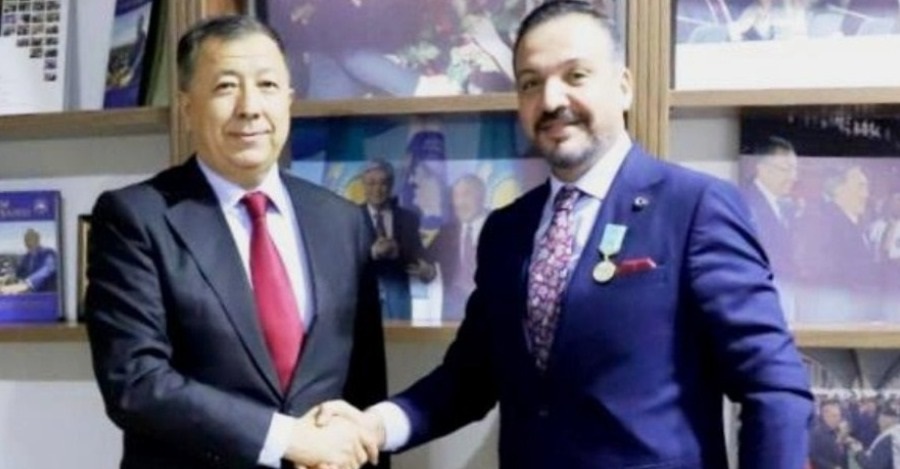 The awards have been given at the ceremony held in the capital Nursultan on the occasion of the 25th Anniversary of the Haklkar Assembly, one of the most important constitutional institutions of Kazakhstan.

Dean of Faculty of Economics and Administrative Sciences, Prof. Dr. Kürşad Zorlu was awarded with a Medal of Honor. Prof. Dr. Zorlu received the medal of honor given by the Kazakhstan President Kasım-Jomart Tokayev and the signature of the founding President Nursultan Nazarbayev.

 

For the medal of honor our Dean Prof. Dr. Kürşat Zorlu has been awarded, Our Rector Prof. Dr. Ahmet Karadağ stated: " I congratulate our professor Kürşat Zorlu, Dean of our university Faculty of Economics and Administrative Sciences, who made us proud with his work in the Turkic World and recently made us pride with his medal of honor in Kazakhstan. Our professor is doing important and beautiful works that will serve as a bridge between us and the Turkish World. I wish him the continuation of his work and more success ".

4.2.2021 11:03 || 40 once read.
---