FREE PUBLICATION AND FULL ACCESS AGREEMENT BETWEEN YOZGAT BOZOK UNIVERSITY AND CAMBRIDGE UNIVERSITY PRESS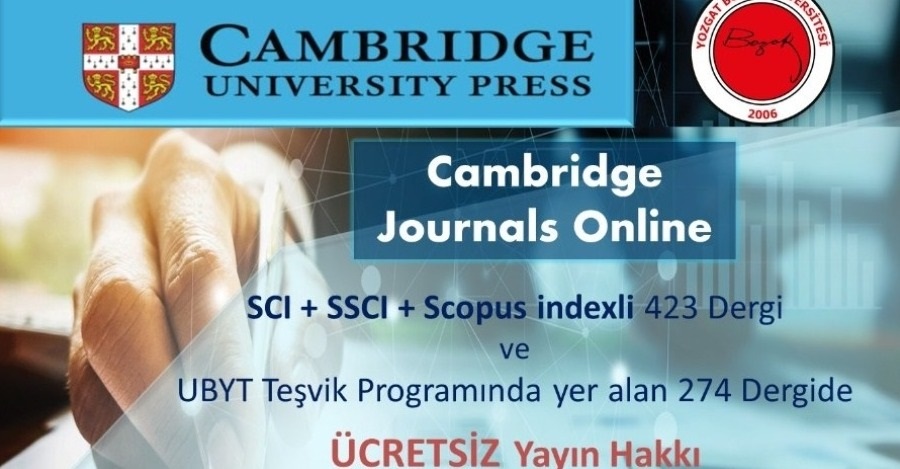 Our university is introducing a new service for academics and researchers.

As a result of the agreement between our university and Cambridge University Press, approximately 450 journals covering the subjects of science, technology, medicine, agriculture, pharmacy, religion, humanities and social sciences, which are among the most prestigious scientific publications in the world, will be accessible in full text through 2021. In addition, academicians and researchers of our university will be exempted from article processing fee with an average cost of 3,000 USD for each publication.

With this service, it is aimed to increase the visibility of scientific research conducted within our university, with higher citation numbers, wider reach and global impact, thanks to the publications to be made in journals included in citation indexes such as SSCI, SCI, and Scopus.

31.12.2020 13:28 || 36 once read.
---